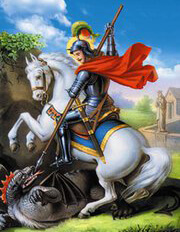 Welcome to the cyber home of Kadesh Mar Geevarghese Sahada Pally
We under the holy guidence of His Holiness Moran Mor Ignatious Zakka Iwas Patriarch of Antiocha and all East and His Beatitude Aboon Mor Baselios Thomas 1 Catholicose of India. Our church belongs to the Angamaly diocese under the diocesan Metropolita of Kothamangalam region Kuriakose Mor Eusabios.
About Church
The Holy Shrine on behalf of St.George (Visudha Gevaghese Sahadha) built in 1932 in a beautiful natural village called Maramangalam, has become the refuge and blessing to all those people who seek his intercession irrespective of their religion and cast. Many people flow to this Holy Shrine and they get blessed.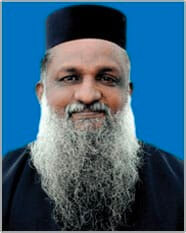 Vicar
Fr. Jose Paranayil
This Holy Shrine is situated in Maramangalam in between Kuthukuzhi and Kudamunda road in Kothamangalam village almost 6 km from Kothamangalam.